CASE STUDY

Data from the 2017-2018 APPA National Pet Owners Survey provides perfect insight into how people value their pets
Key Personal Statements
• 81% are aware that owning a pet can be beneficial to their own health

• 85% of pet owners believe pets are a good source of affection

• 82% agree that interacting with a pet can help them relax

• 81% feel unconditional love for their pet

• 61% feel buying a pet product made in the USA is important to them
Pet Owners Beware
Pet Health Care Costs Are Spiraling Out Of Control:
What Can You Do To Protect Yourself And Your Pet?
With all of the modern conveniences and luxuries now available to pet owners including the rise of pet spas and the advances in pet food quality, it should not surprise anybody that the spending on pet health care in the U.S. continues to rise rapidly. It is estimated that the total American pet industry expenditure is right around $100 billion according to the American Pet Products Association (APPA) with $30 billion estimated to be spent on vet care and over-the-counter medication alone. These figures will only continue to rise as the APAA claims that there are approximately 85 million households with pets currently including nearly 5 million new households that have purchased pets since 2015, which comes out to almost 3,000 new pet owners in the United States every single day! The APAA also claims that 68% of American households now carry at least one pet.*

The joy of pet ownership also carries with it the burden of financial responsibility. According to the American Society For The Prevention Of Cruelty To Animals (ASPCA), the average first-year cost of owning a dog, which includes vaccinations, spaying, neutering, training, initial medical fees and a crate can approach at least $2,000 with annual costs approaching at least $1,000 for most breeds thereafter. These figures however, do not include unexpected, emergency, veterinary trips, which all pet owners understand can happen at any time, and, depending on the ailment, can cost hundreds if not thousands of dollars.**

* https://www.americanpetproducts.org/press_industrytrends.asp
** https://www.usatoday.com/story/money/personalfinance/2016/08/24/how-much-costs-own-dog-per-year/88449800/
What can be done to help pet owners navigate the perilous road of unforeseen pet medical expenses?
The Pet Health Matching Account Is

The ONLY

First-Dollar Pet Health Coverage Plan On The Market!

When it comes to any expected or unexpected medical needs for your pets, there is no better plan to turn to when it comes to paying your veterinarian expenses than the Pet Health Matching Account (PHMA®). Wouldn't it be nice to be able to afford nearly any life-extending treatment for your cherished pets that you might not have been able to afford before such as a $5,000 hip replacement procedure and prolonged cancer treatments that could add not just months but years of enjoyment for you and your pet to have together? How financially prepared are you to face these potential costs and inevitable occurrences for the pet you love?

The PHMA® is a medical savings plan designed exclusively to pay for the veterinary expenses for all of the pets in your household. Unlike pet health insurance, which will require you to pay numerous, out-of-pocket costs such as deductibles, copays and coinsurance before you receive any benefits at all, the Pet Health Matching Account is the only pet health plan available that will have you and your pet covered immediately! The PHMA® is the financial solution for all pet lover's out there to help them better manage the expected and unexpected medical expenses that they will be required to pay for all of their current and future household pets. Why is the Pet Health Matching Account so valuable for pet owners to help them better afford all of their veterinarian costs?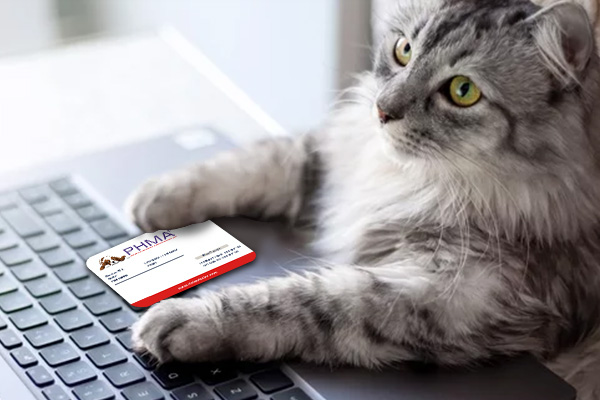 9 Reasons You Will Love The PHMA
®
Very simply, the PHMA® is the ultimate source for savings on
all of your pet's veterinary expenses and needs because:
1. Superior Pet Medical Benefit Matching
The PHMA® awards pet owners access to up to $2 or more in medical benefits for their pets for every $1 they contribute towards their plan on a monthly basis as the program progresses.
2. Flexible Monthly Payment Plans
The Pet Health Matching Account has six different monthly contribution plans starting as low as only $40 per month that will fit into any family's budget.
3. Paid-Up Pet Benefits
Once you build your PHMA® pet medical benefits up to the target medical benefit cap of your choosing (anywhere from $2,500 in the PHMA® 2500 plan or $20,000 in the PHMA® 20000 plan), you are no longer required to make your full, monthly contribution and will only have to pay a monthly maintenance fee to keep your plan in force.
4. Guaranteed Pet Medical Benefit Plan Growth
The monthly benefits that are matched into your PHMA® plan each month are guaranteed to increase as the program progresses. This monthly match of pet medical benefits is designed to double your overall contribution over 35 months if you continue to let your benefits grow and will still secure you phenomenal savings along the way before you reach your paid-up, target, medical benefit cap when you do pay for a pet medical service with your PHMA®.
5. Guaranteed Issue
You can enroll into the Pet Health Matching Account plan of your choice in five minutes! Unlike pet health insurance, the PHMA® requires no upfront underwriting and will also allow you to cover every pet in your household.
6. No Concern Over Pre-Existing Conditions
While your pet would probably not even qualify for pet insurance if they had any underlying health conditions, the PHMA® will cover all of your healthy or unhealthy pets starting on Day 1.
7. Easy To Use!
Instead of paying all of your own costs up front and then having to endure the laborious and time consuming process of filing a pet insurance claim only to be surprised to see that you were not reimbursed nearly as much as you would want, enjoy access to instant payments for your veterinarian needs with your Pet Health Matching Account by simply presenting your PHMA® Pet Medical Benefits ID Card at your vet's office.
8. Track Your Pet Medical Benefits In Real Time
You will always know where you stand with your PHMA® plan because you will be able to check the amount of your current PHMA® pet medical benefits and transaction history in real time through your PHMA® member portal and mobile app as well as having access to other valuable resources to help you understand all of your PHMA® benefits.
9. PHMA

®

Benefits Roll Over Year-To Year And For Your New Pets!
With the PHMA®, more medical benefits means more potential pets in your household! The benefits that you will be able to build, retain and roll over year-to-year will provide you with the invaluable security and certainty you will need to know your pets' health needs will be covered. The PHMA® will also provide you the flexibility over time to add more pets to your household because your PHMA® pet medical savings plan will always be there to take good care of all your current and future pets' wellbeing.

Enjoy access to instant payments for your veterinarian needs with your Pet Health Matching Account. Simply present your PHMA® Medical Benefits ID Card directly at your vet's office. Your veterinary providers will then verify both the eligibility of the service and that you have a sufficient amount of medical benefits available in your PHMA® plan to pay for this medical expense. No further action will need to be taken by the PHMA® participant at their veterinary providers.
Contact us
Contact Pet Health Matching Accounts Today
The PHMA® is not pet health insurance.